Volvo Group
Om oss
The Volvo Group was founded based on the idea that technology should serve the needs of people.
Our customers use our trucks, buses, construction equipment, engines and services to drive growth and sustainable development throughout society.
We are about 100.000 employees in 190 markets and we all share the mission – Driving prosperity through transport solutions.
Varför besöka oss i vår monter
For every solution oriented person in the world, the transportation
business is where you want to be – now and in the years to come.
With major technological paradigm shifts ahead, that will
completely change the way we live, there have never been more
exciting times working with transport solutions.

Join the action at volvogroup.com/career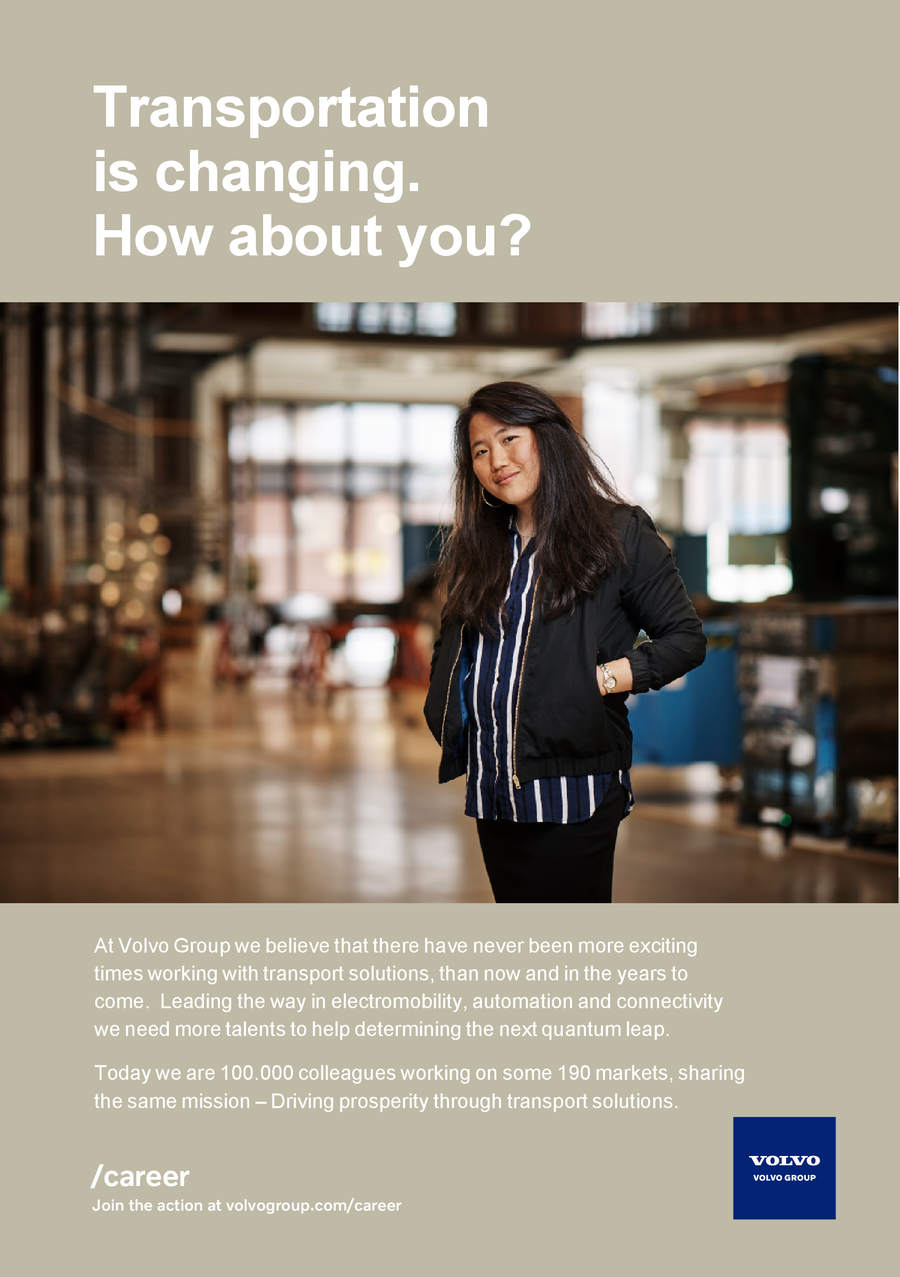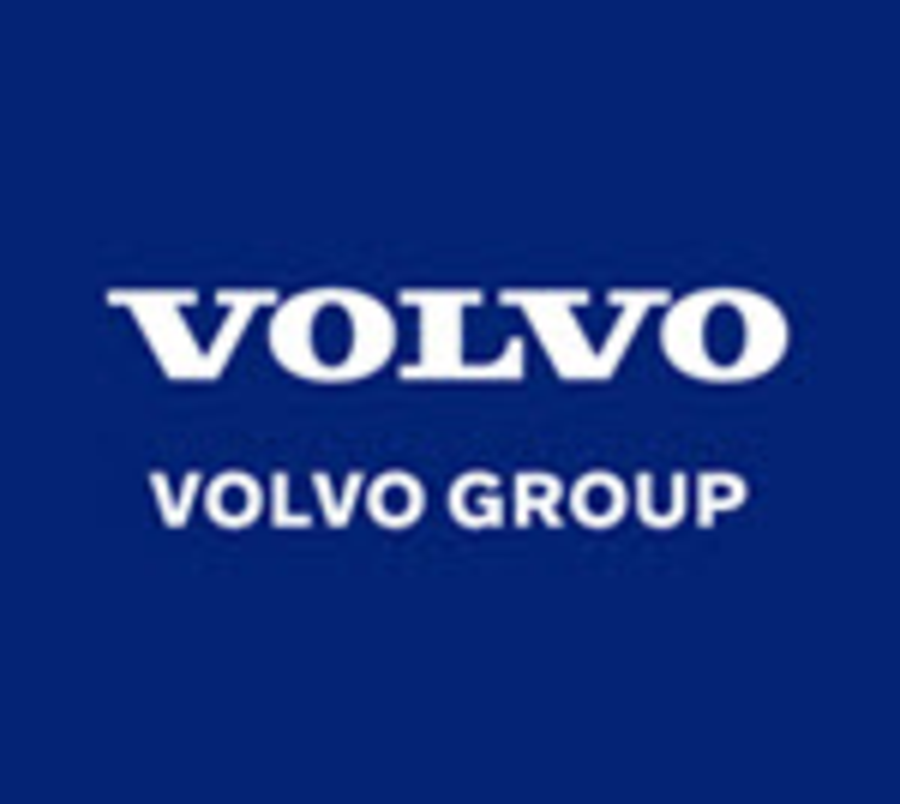 Intresserad av
Ekonomi
IT, Media & Design
Teknik
HRM
Erbjuder
Examensarbete
Traineeplatser
Sommarjobb
Utlandsmöjligheter
Tillsvidareanställning
TOM
Verksamma orter
Göteborg, Umeå, Braås, Köping, Vara, Eskilstuna, Borås, Arvika, Uddevalla, Säffle, Skövde, Malmö, Hallsberg
Verksamma länder
Sweden, USA, Japan, China, India, France, Australia, South Africa, mm.
Verksamma världsdelar
Antal anställda
100000 varav 21000 i Sverige
Kontakt
Linda Niklasson (Subject Matter Expert Talent & Leadership)
Länkar